Scaling Design at a fortune 250 financial company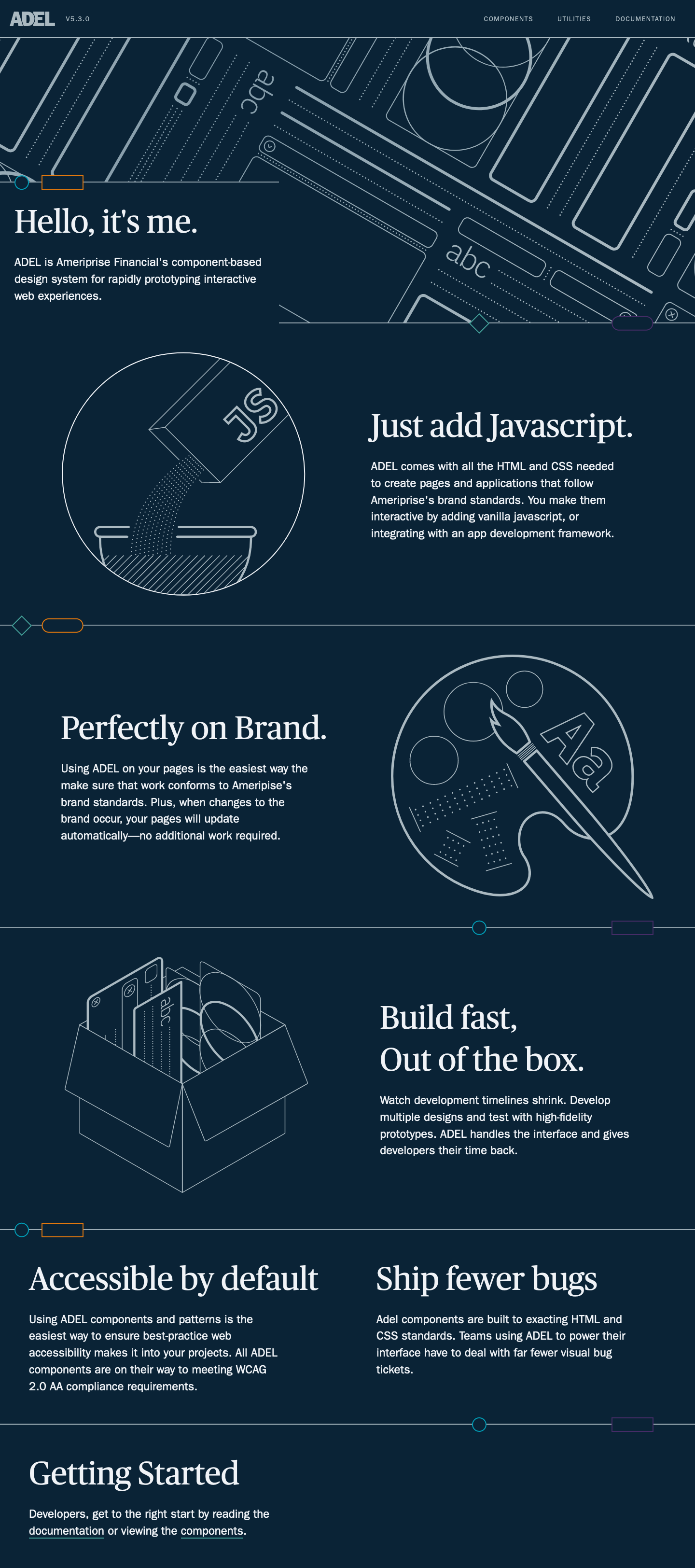 Over the course of four years, I've been a core contributor to grassroots design system at a major financial institution. In addition to developing and designing the components themselves, I've been responsible for the design system's interface, change management, and release communications.
Details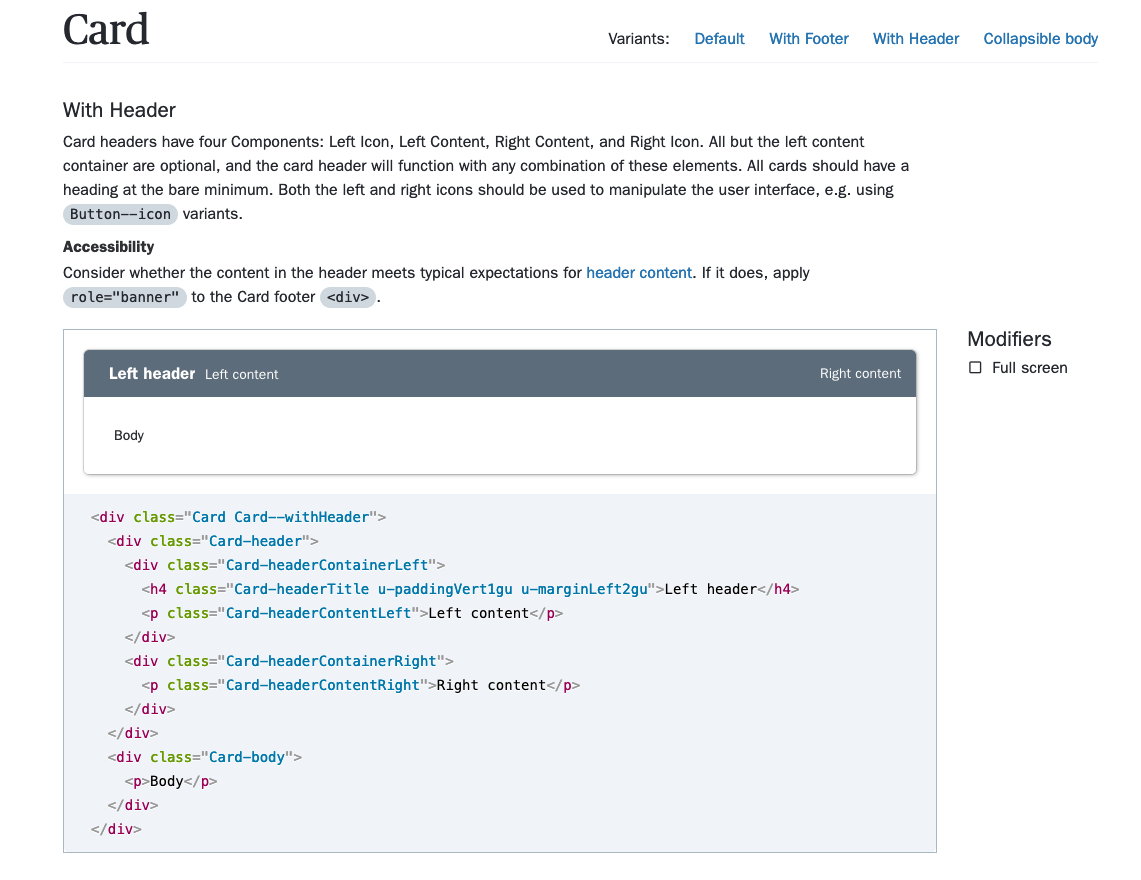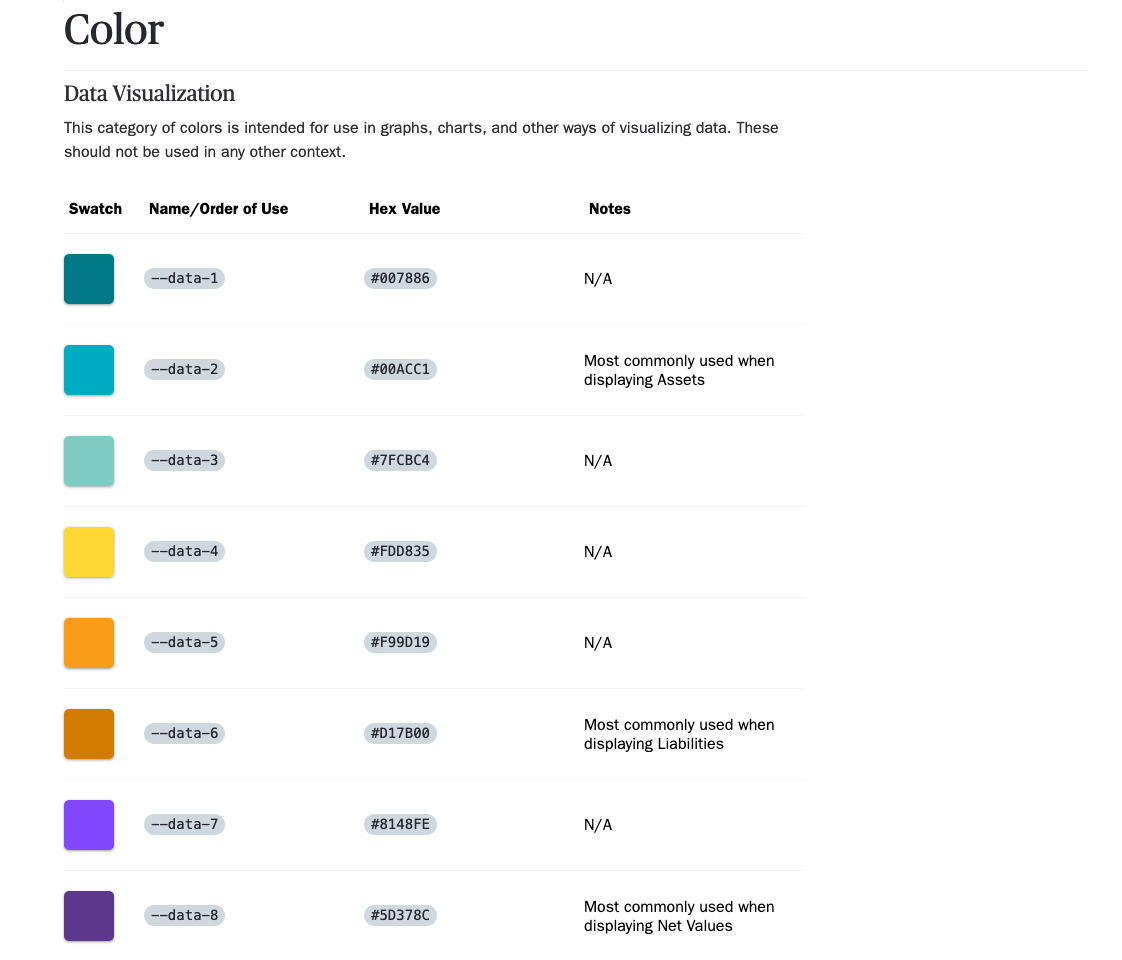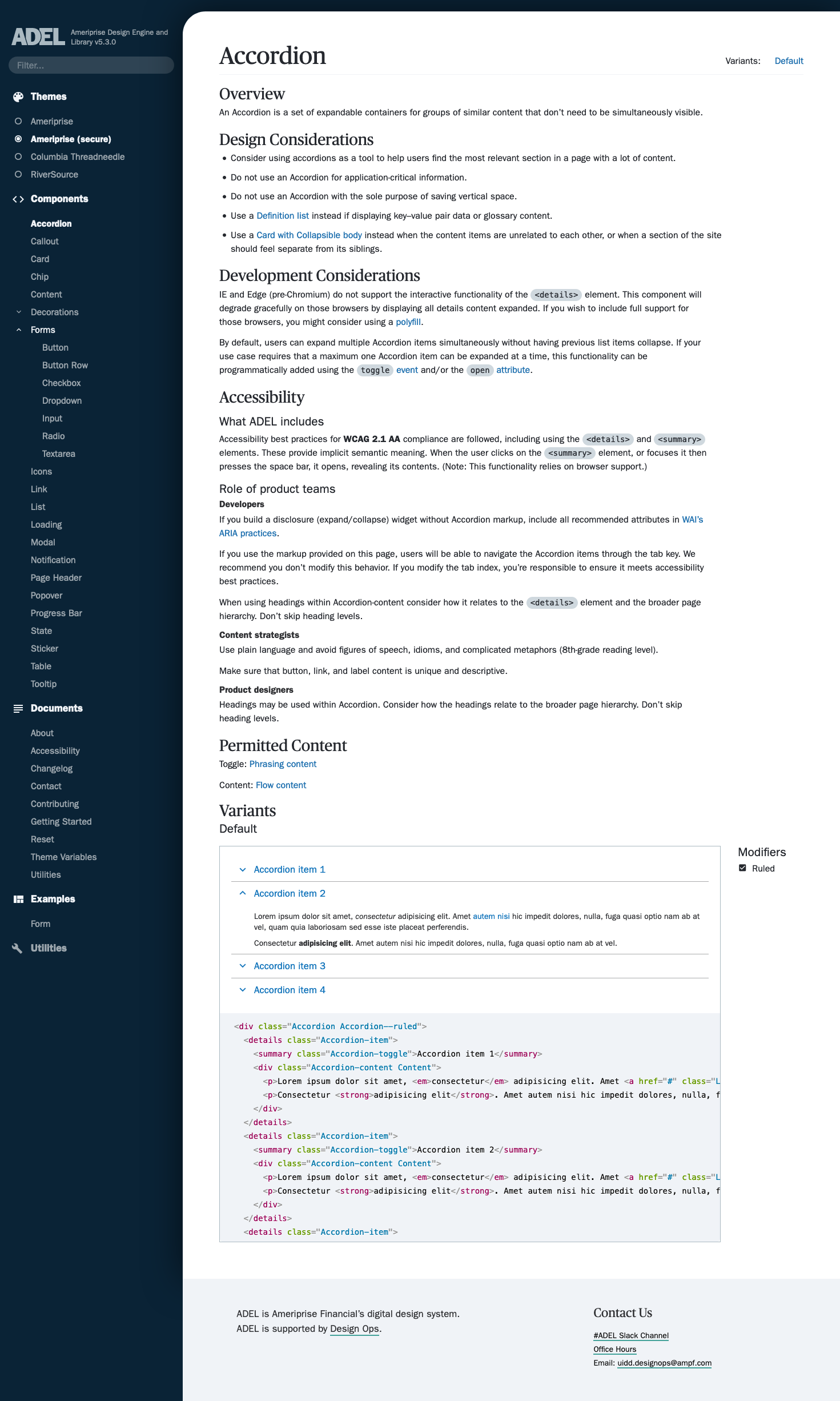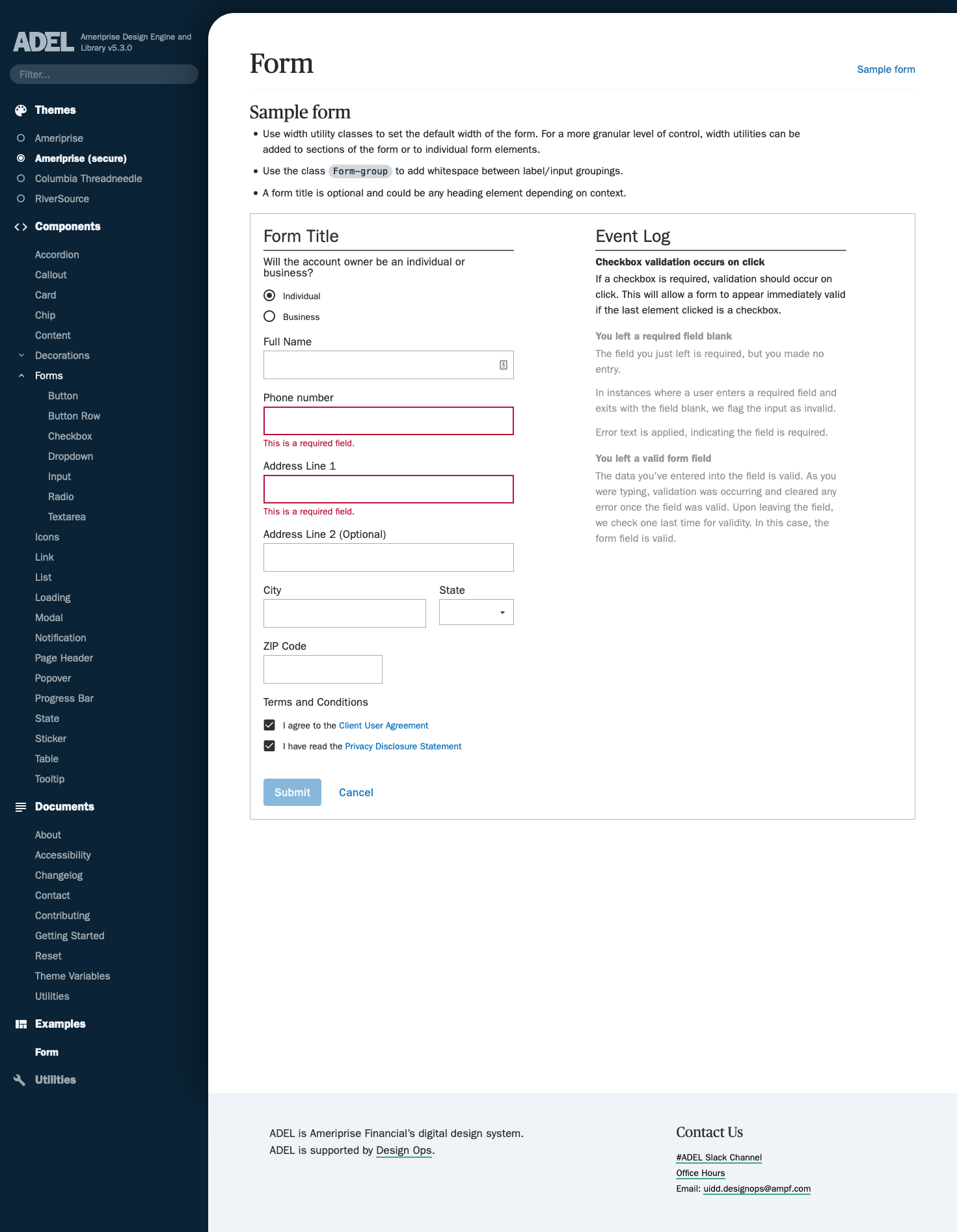 Impact
ADEL is currently used by 22 product teams at this financial instution, and has four CSS themes available. In the 2020 ADEL developer satisfaction survey, 90% of respondents were very satisfied or better with the design system.